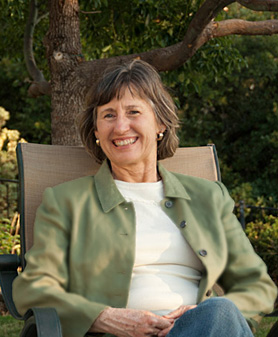 Growing up in Southern California, one of my first jobs was working at a small plant nursery on the Pacific Coast. Working at that nursery sparked my interest in the discipline of horticulture. I studied horticulture and graduated from Cuesta College in Los Osos; many of my classes were in design, irrigation, and drafting. I migrated northward through the Central Valley and onto Lake Tahoe, continuing to work in nurseries while attending horticultural classes and related offerings.
After arriving in Placerville nearly 25 years ago, I earned my state certification as a "Certified Nurseryperson," while working at Gold Hill Nursery. Two years later after helping Foothill Nursery become established, I decided it was time to work for myself designing landscapes; a business I have nurtured and become proficient at for nearly 20 years now. After initially using a drafting board for 5 years to craft my work, I felt compelled to return to school and study computer drafting i.e., Land CAD, AutoCAD LT, and AutoCAD; as well as classes in outside lighting design, irrigation design, decorative rock wall construction, photo imaging, etc.
My love for the mountains and plants inspires my work as a Landscape Designer. When you contract with me to create a design for your yard, you can come to expect a designer who will bring over 10 years of knowledge working in the nursery profession to provide a wonderful understanding of plants. You can expect a designer with 20 years of experience creating foothill landscapes, the skills to meet the special challenges that arise crafting a mountain garden, and one who is adept with using applications such as Photo Shop to provide you with a beautifully colored rendering of your design. You can expect an experienced CAD Draftsman who is fully capable of communicating and working with local Architects, Engineers, Developers, and Contractors while meeting the requirements of local governments and or governing associations. I am the person who has the vision to create a design for you; one that will transform your outdoor living space into a beautiful showcase of color, a foothill garden that changes with the seasons, and one that you and yours can exhibit and draw pleasure from for many years to come.